2021 Jeep Wrangler vs. 2021 Toyota 4Runner in Rockland, Ontario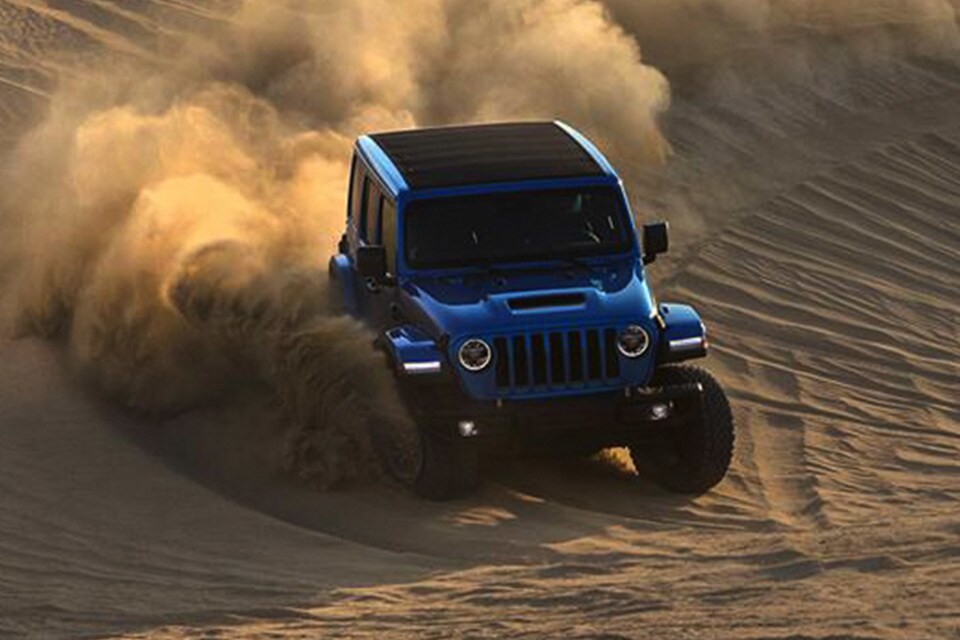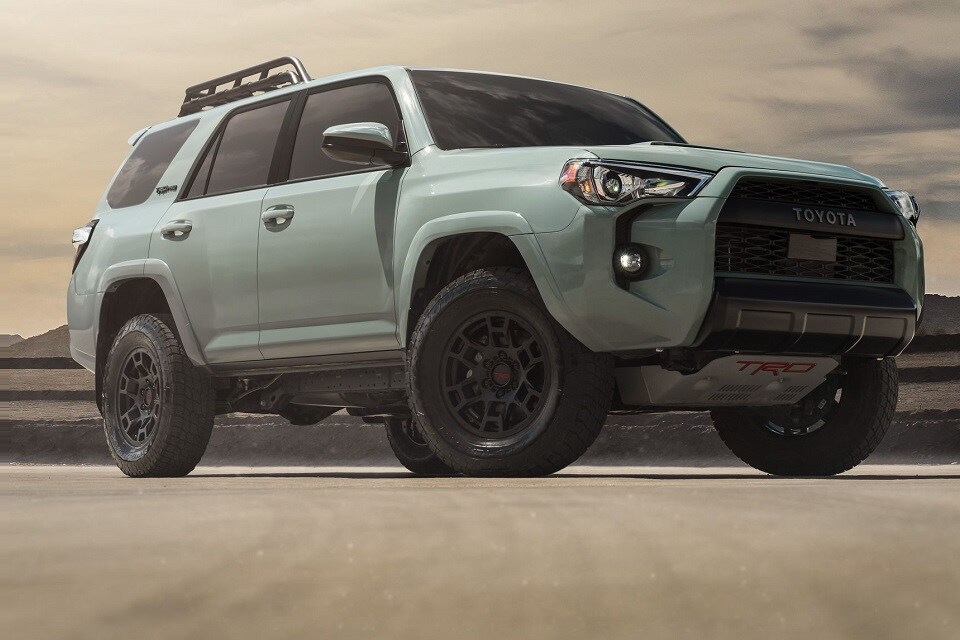 2021 Jeep Wrangler vs. 2021 Toyota 4Runner in Rockland, ON
The Jeep Wrangler has long stood above the competition as the most popular off-roader on the market, and we couldn't be prouder to feature it among our new Jeep inventory at Belanger Chrysler Dodge Jeep Ram. This iconic Jeep enters its 2021 model year with a rugged build and first-rate performance and capability for those who love rock-crawling and hitting the trails. With the 2021 Wrangler now here, we thought it a great opportunity to compare this beloved Jeep model to a popular rival in the 2021 Toyota 4Runner. If you're based in Rockland or Hawkesbury, Orleans, Bourget, Clarence-Rockland, Embrun, or Limoges, Ontario, found out which model reigns supreme as we compare the new Jeep Wrangler vs. the Toyota 4Runner.
Exterior Comparison
You'll have a tough go of finding a vehicle with a more adventurous spirit than the 2021 Wrangler. Indeed, this iconic Jeep enters its new model year with an unmistakable exterior design led by a boxy, truckish, and muscular build. 
Thanks to Jeep's deep lineup of trims, you can personalize your new Wrangler in numerous ways, and if you love nothing more than venturing off the beaten path, you can remove the Wrangler's windshield as well as its doors and roof to enjoy every outdoor adventure to the fullest. As for the 2021 4Runner, this mid-size Toyota SUV boasts a rugged build of its own, but it lacks the Wrangler's flair and thus, makes a less impressive statement both on and off the pavement.

Interior Comparison
On the inside, the 2021 Wrangler strikes an ideal balance between modernity and the classic Jeep qualities you've come to know and love. Its driving position and low dash ensure excellent visibility and maneuverability, and you'll find plenty of compelling amenities and comforts as you head down the Wrangler lineup, including leather seats and a larger infotainment touchscreen. The latest Toyota 4Runner, by comparison, isn't nearly as attractive on the inside, as it prioritizes function and neglects all the rest. While it's comfortable enough and generous in cargo space, this SUV's interior design is something out of the past, and in all the wrong ways. Indeed, for all its practicality, the 2021 4Runner's cabin is stingy on quality materials and marred by dated plastics.
Performance & Capability Comparison
The performance department is where the 2021 Jeep Wrangler separates itself best from its rivals, especially when it comes to off-road capability. A base 3.6-litre V6 engine gives the Wrangler 285 horsepower, with an available EcoDiesel V6 option providing a heavy dose of torque. An eight-speed automatic transmission pairs with every one of the new Wrangler's engine options, while part-time four-wheel drive comes standard to ensure that every trim is ready to hit the trails. This 2021 Jeep also hits the market with improved handling and responsive acceleration.
As for its off-road capability, the Wrangler is the market's best options for mudding, rock-crawling, braving the dunes, and everything in between. Avid off-roaders will want to get acquainted with the Rubicon and Rubicon 392 trims especially. The 2021 Wrangler Rubicon offers tow hooks, off-road tires, and a performance suspension, while the 392 packs a whopping 470 horsepower, 33-inch mud-terrain tires, and jaw-dropping acceleration, allowing you to brave any surface with a full head of steam.
The 2021 4Runner, by comparison, packs a good bit of brawn, but isn't nearly as fun to drive. Its standard V6 engine may be robust, but its fuel efficiency is disappointing, and while the new 4Runner is adept enough at venturing off the pavement, its on-road performance is rather clumsy and unfulfilling. For more on how the 2021 Wrangler's performance bests the 4Runner's, contact us today.
Financing the 2021 Jeep Wrangler for Sale
If you'd like to treat yourself to a 2021 Jeep Wrangler for sale at Belanger Chrysler Dodge Jeep Ram, our finance centre can oblige. Whether you get in touch with us directly or get pre-approved for financing through our online form, we'll do our best to arrange an agreement that accommodates your needs or budget. Drop us a line today to get the ball rolling.