2021 Jeep Wrangler Vs 2021 Ford Bronco in Rockland, Ontario
2021 Jeep Wrangler Vs 2021 Ford Bronco
With Ford bringing back the Bronco, drivers are very excited for the beefy, sporty, crossover SUV that can go on any adventure. Fast forward to its release, the 2021 Ford Bronco feels like a modern version of a Jeep Wrangler.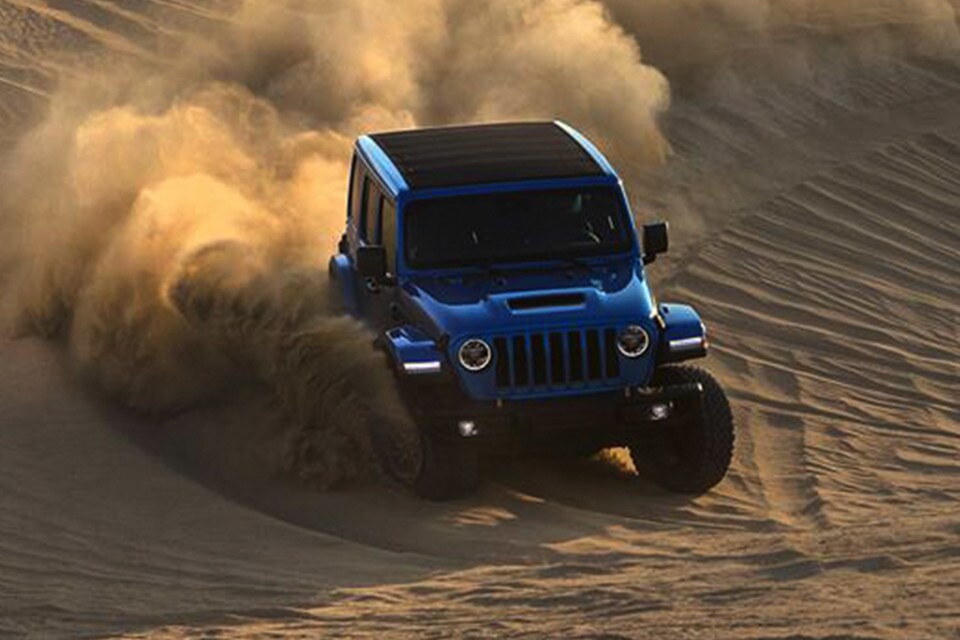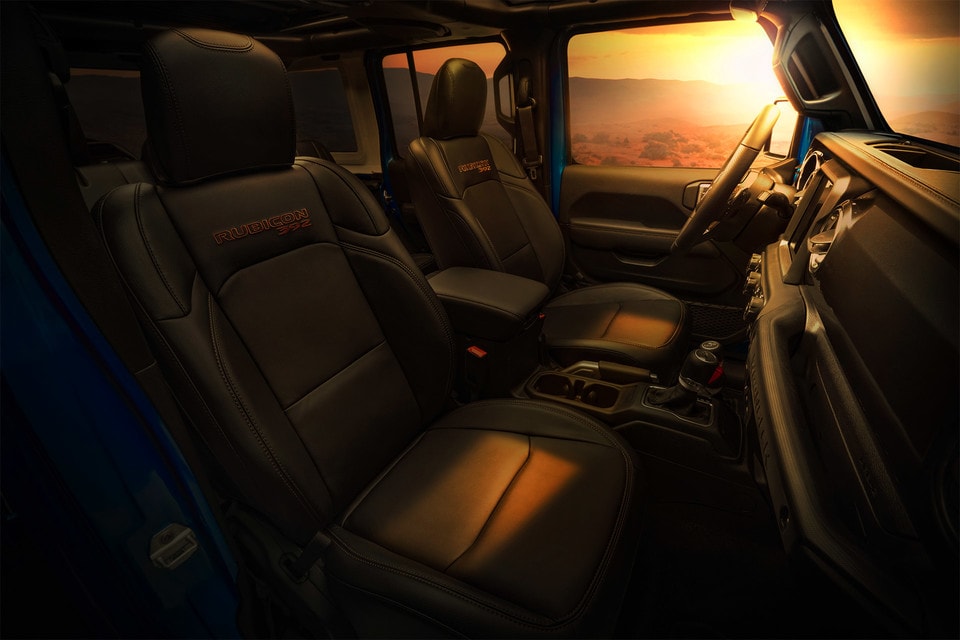 Exterior Features Comparison
Starting off this comparison, we looked at the Jeep Wrangler's high-strength steel frame that protects the chassis and provides a solid foundation for the ultimate crash protection.
There are also multiple versions available including the Sunrider soft top, hardtop, and Freedom Top, as well as the available Ske One-Touch Power Top for maximum convenience. All of these Wranglers have that classic look and front grille with circular headlamps and sporty body. The Jeep Wrangler Sahara is the largest of the Wrangler models and offers more seating and space with 18-inch tech gray wheels.
The Ford Bronco also offers multiple options for the top, including a soft top, hardtop, removable top, and hardtop with moulded-in-colour carbonized grey features. There aren't any power options available, making the Jeep slightly more customizable. However, you can customize bash plates, tow hooks, brush guards, and heavy-duty modular front bumper with the latest Bronco.
The appearance of the Ford Bronco is truly impressive. The look of the grille, the design of the sporty body, and the flip-up rear glass make this SUV look very unique and fun to drive.
Interior Features Comparison
Both of these off-roaders are turbocharged inline-four, as well as a V-6 engine upgrade for the premium versions. The 2021 Jeep Wrangler offers 285 horsepower with a 3.6-litre V-6. However, the Bronco offers a 2.3-litre turbocharged inline-four engine that delivers 270 horsepower. In this instance, they're similar, but Wrangler has more base power.
The interior cabin of the 2021 Ford Bronco shines with an 8-inch colour LCD instrument panel, centre console with convenient media bin, smart-charging USB ports, steering wheel controls, and multiple driver assistance features, including pre-collision assist with automatic emergency braking.
The 2021 Jeep Wrangler is one of the most technologically advanced vehicles from the American automaker. The Uconnect infotainment system offers voice commands, smartphone connectivity, touch-screen display, and much more. You can even connect to Alexa through Jeep Skill.
In terms of space, both of these vehicles were made for adventurers, however, they're extremely spacious inside. The materials in the Ford Bronco are more upgraded than the 2021 Jeep Wrangler. However, there are a few more premium options and more space overall.
Contact Us
If you're looking for adventure, it's time for a test drive! See the new Bronco or Jeep Wrangler for sale and check our new Jeep inventory at an authorized dealership in Rockland, Clarence-Rockland, Orleans, Hawkesbury, Embrun, Limoges, and Bourget, ON. Contact us today!