Tire Safety Tips & Wear & Tear
How To Spot Damaged Tires
At Belanger Chrysler Dodge Jeep Ram, Tire Safety is Our Priority
At Belanger we offer our surrounding communities with a dedication to customer experience not found anywhere else. Our drive to make sure you are completely satisfied before you leave our establishment is of utmost importance to us; it is our motto. We are located at 8501 County Road East 17 Rockland, ON. Come in and join the family and find out why others have too.
Alongside our drive to provide superior customer service excellence, we are also delighted to showcase a wide array of Dodge, Jeep, and Ram new vehicles in Rockland, ON. Not only do we have the privilege to serve our close-knit community in Rockland, but we also have the pleasure of serving our communities in Orleans, Hawkesbury, Clarence-Rockland, Embrun, Limoges, and Burget.
Tire Safety and Wear and Tear
What is the most essential part of your vehicle? Many individuals would say the engine, while the engine is vital in the operation of your car, your tires are the most crucial feature. There are many aspects of tires that customers need to take into consideration. The various facets of tire safety include tread depth check, tread pattern check, irregular tread wear, sidewall cracks, and bubbles.
It is imperative that drivers regularly check their tires' condition to make sure that they are in top operating condition. There are many factors that affect the life of the tires on your vehicle. These factors include but are not limited to; age, damage from potholes, speed bumps, and curbs. The climate can also play a role in the longevity of your tire life; some of these factors include; rain, snow, ice, oil, chemicals, intense sunlight, and extreme temperatures. The way you operate your vehicle will also have an impact on your tires, take into consideration the following; quick acceleration, emergency braking, speeding, and driving on damaged roads. Neglecting your tires will also play a role, making sure to take note of air pressure, alignment, rotation, damaged wheel, incompatible wheel, and tires sizes, and using a spare tire for an extended period of time and over its recommended speed limit.
At Belanger Chrysler Dodge Jeep Ram, we are here to help you to choose the correct tires for your vehicle. Offering OEM replacements and aftermarket options, we will make sure that you get back on the road with the most important part of your car. Your safety is our number one priority, and thats why It's Worth the Drive to Rockland! Below you will find some key points on tire safety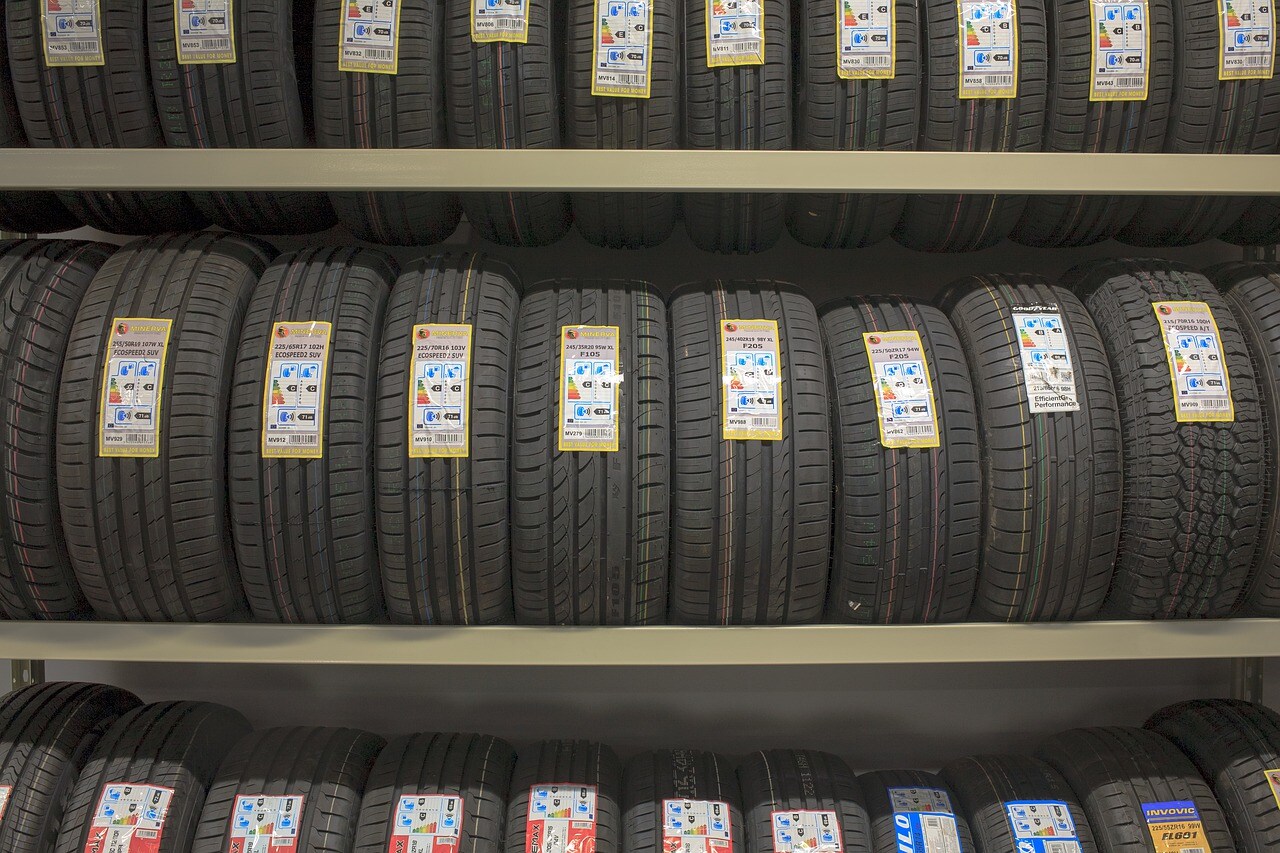 Tires FAQ
Is it safe to drive on a tire with sidewall damage?
No, it is hazardous to drive on tires that have sidewall cracks and bubble damage. You risk the chance of the tire exploding if driven on a surface that may cause it stress. Please have it changed immediately
How long can you drive on a tire with tread showing?
There is no exact distance you can drive with tires that have tread showing. It is all dependent on the many factors mentioned above. You should regularly perform a tread depth check. Your tires should be replaced when the tread depth reaches 4/32; in the winter and 2/32; in the summer, or when you have irregular tread wear.
What is an impact break on a tire?
An impact break on a tire involves damage to the carcass of the tire. This occurs when the tire has come in contact with certain obstacles such as a large pothole or a curb. Sidewall cracks and bubbles are an example of impact breaks. When this happens, it usually means the cords inside the carcass are destroyed.
Is a spare tire required to pass safety in Ontario?
The simple answer is no.
How does the age of a tire affect safety?
The age of a tire plays a huge role in the overall safety of your vehicle. Over time tires can form cracks, bubbles, flat spots depending on how the vehicle is driven or stored. Car tire safety is of utmost importance. Please contact us to learn more about vehicle tire safety tips.